Essay on Environmental Pollution
Let's start the essay on environmental pollution. 
Quote: "Water and air, the two essential fluids on which all life depends, have become global garbage cans."
Outline of the Essay 
Introduction

Types of environmental pollution

Causes of Pollution

Effects of Pollution

Conclusion of the Essay 
Introduction
Well, it's true, we have to recheck everything and anything we come across now, be it about people, or the world they have made.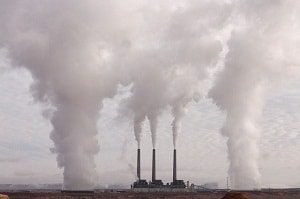 Anything that contaminates the environment or causes a threat to the actuality of the environment is to be considered a pollutant. And when pollutants mix in nature and harm the environment, that process is called Environmental pollution.
Keep reading this beautiful essay on environmental pollution.
Types of Environmental Pollution
There are various kinds of Pollution that can be categorized. Say, Air Pollution, Water Pollution, Noise Pollution, Thermal Pollution, Plastic Pollution. The reason that causes all of them is Maja orly human beings. The way that mankind is exploiting environment and extracting his own interests through building up industries, cutting down trees, over-farming, tormenting nature with toxic releases of chemicals- it is clear that it's the human population that has caused such levels of Pollution, and it's the same who needs to redeem all of us from such hazardous conditions. 
Keep reading this beautiful essay on environmental pollution.
Causes of Environmental Pollution
It's mostly the race of mankind that's causing the most amount of Pollution in the environment in various ways. 
Let's analyze briefly, as in what factors are behind Pollution in the Environment? 
Cutting down trees at an alarming rate is a major factor for pollution to be. It increases the chances of natural hazards like a flood. Also, it causes a condition of Air Pollution. 
Chipko movement was one such movement that was in threat of saving the indigenous people and their nature from colonizers. 
Well, here the whole human race has apparently become reckless towards the environment and has become reckless. 
The upsurge in the number of Industries, motor vehicles, and machines.
When these are used they release very toxic gases in the air. The setting up of industries is yes a thing towards development and economic growth but eventually, it is leading to the degradation of the environment. Agencies need to modulate things, waste, release, etc. 
Industries should not throw away it's waste directly into the water bodies, which is a threatening condition to marine life. 
Even that should be reduced, or say should be replaced with something convenient and harmless, something like a paper bag. Even Plastic bag is a thing of Pollution.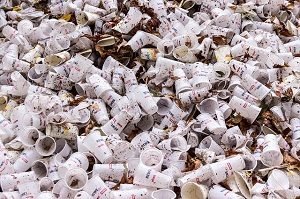 Keep reading this beautiful essay on environmental pollution.
Stop using excessive amounts of fertilizers and pesticides. 
Using excessive amounts of chemical fertilizers and pesticides for the fertility of the soil or say killing off the pests could be a reason why there's soil Pollution. The artificial chemicals go washed away and get mixed with the soil, which causes soil Pollution. Eventually also leading to Water Pollution. 
Be Aware. Get more cautious about your actions. Take proper care of what your actions could lead to. Spread awareness across your localities. 

Well it has been observed that cities or places with less of human settlements are likely to have less amount of Pollution, while heavily populated and mechanized and industrialized cities like 

 Kanpur, Delhi, Varanasi, Patna, Peshawar, Karachi, Shijiazhuang, Heze, Chernobyl, Bamenda, Beijing, and Moscow is the most polluted ones. 
Effects of Pollution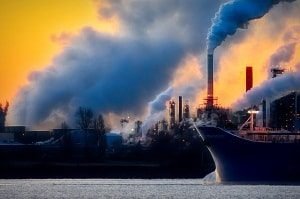 The impacts of pollution aren't limited to just human beings. It's affecting the entire ecosystem, the whole ecology, it's disturbing every natural phenomenon of nature. Marine life is endangered, wildlife is in danger. Humanity is paying a price for it by breathing the impure air drinking disease-prone water. Along with that, global warming, acid rain, oil spills, melting of glaciers, climate change, greenhouse effect- all these are the effects of pollution.
Keep reading this beautiful essay on environmental pollution.
Conclusion
There's a need for realization amongst the people that now it's high time to look for ways to deal with Pollution. There should be more awareness programs, the government should take stringent steps to modulate the industries and the pollution that they cause. 
The citizens should act more citizenly and make judicious actions, and do proper management of wastes and the choices they make.
I hope, you like this essay (essay on environmental pollution) please share it with your friends and family.
TRENDING ARTICLES:
IMPORTANT LINKS
Complete English Speaking Course: CLICK HERE
Books & eBooks: CLICK HERE
Lesson-wise YouTube Videos: CLICK HERE
YouTube: CLICK HERE
Facebook: CLICK HERE
Instagram: CLICK HERE
Android App: CLICK HERE
Blogging Course: CLICK HERE
Computer Course: CLICK HERE
TRENDING BLOGS
TENSES | VERBS | CONVERSATIONS | TRANSLATIONS | PRACTICE EXERCISES | PREPOSITIONS | DAILY USE SENTENCES | VOCABULARY | PRONUNCIATION | PHRASAL VERBS | TIPS n TRICKS | INTERVIEW Q&A | PUNCTUATION MARKS | ACTIVE PASSIVE | DIRECT INDIRECT | PARTS OF SPEECH | SPEAKING PRACTICE | LISTENING PRACTICE | WRITING PRACTICE | ESSAYS | SPEECHES
अगर आपको ये आर्टिकल पसन्द आया हो, तो इसे अपने दोस्तों के साथ WhatsApp, Facebook आदि पर शेयर जरूर करिएगा। Thank you! – Aditya sir