Essay on mobile phone 
Let's start the essay on mobile phone…
 Outline of the essay 
Introduction- mobile phones 

Strike a balance concerning the time you use on your phone 

Conclusion of the essay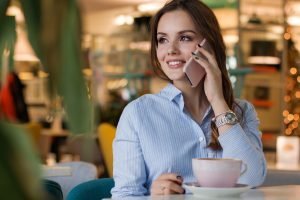 Introduction- mobile phones 
Cell phones are such miraculous phenomena of the world now, the smart-phone has revolutionized things in the world. There was this time when people wrote letters or sent a message through telegram. Mobile phones have enabled one to communicate with someone from the farthest corner of the world as well. Motorola's Martin Cooper invented the first cell phone. The invention of the cell phone though wasn't a sudden development, it was a multi-generational effort. Though talking of phones in India, it is only in recent years that mobile phones have become such an accessible entity. Even the people from lower economic classes of society own mobile phones. There are two reasons, mobile phones have become an essential thing for our lives, it has become a necessary commodity and unlike the previous years of the timeline they come in all ranges, even a poor can afford it. Now, seeing smart-phones in everyone's possession is such a general sight. India has indeed grown in this aspect. 
Strike a balance concerning the time you use on your phone 
 Along with the advancement of mobile phones, the internet, social media platforms our generation seems to be distracted by all kinds of unnecessary things they are influenced by. 
There is an essential need for being judicious about using a phone. It could be a boon as well as a curse, it depends on how you make use of it. 
Conclusion of the essay 
Mobile phones promise us of connectivity with the people who are far off, but mobile phones have made the people close to us metaphorically distant. People are too busy on their phones that they are forgetting to connect with the people who in reality surround them. One needs to be wise while using this miraculous tool. 
Hope you loved this article. Your love and support is my motivation. Thank you so much. – Aditya sir
Aditya's Books & e-Books
Aditya's Trending Articles

IMPORTANT LINKS
Complete English Speaking Course: CLICK HERE
Books & eBooks: CLICK HERE
Lesson-wise YouTube Videos: CLICK HERE
YouTube: CLICK HERE
Facebook: CLICK HERE
Instagram: CLICK HERE
Android App: CLICK HERE
Blogging Course: CLICK HERE
Computer Course: CLICK HERE
TRENDING BLOGS
TENSES | VERBS | CONVERSATIONS | TRANSLATIONS | PRACTICE EXERCISES | PREPOSITIONS | DAILY USE SENTENCES | VOCABULARY | PRONUNCIATION | PHRASAL VERBS | TIPS n TRICKS | INTERVIEW Q&A | PUNCTUATION MARKS | ACTIVE PASSIVE | DIRECT INDIRECT | PARTS OF SPEECH | SPEAKING PRACTICE | LISTENING PRACTICE | WRITING PRACTICE | ESSAYS | SPEECHES
अगर आपको ये आर्टिकल पसन्द आया हो, तो इसे अपने दोस्तों के साथ WhatsApp, Facebook आदि पर शेयर जरूर करिएगा। Thank you! – Aditya sir