Essay on myself
Let's start the essay on myself....
Outlines of the Essay
Introduction- to Me
Things about me
My hobbies
My ambitions/Dreams
Conclusion of the Essay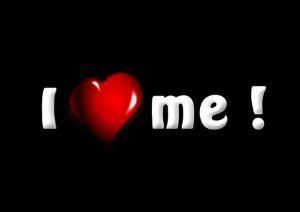 Introduction to me
The most difficult thing to discover is discovering yourself. It's always hard to completely know you, we rarely think about ourselves because we're mostly busy thinking about other things in the world. It's important, very crucial to know things about yourself and analyse your potentials and weaknesses. This helps one to learn and work on himself.
Well, my name is Kashish. Kashish means charming, I don't know how charming am I to everyone, but my name means it. I'm in the class sixth, and my school is one of the most beautiful ones in the city. It has a beautiful park that I always go to and sit in during our recess break.
Keep Reading this Beautiful essay on myself....
Things about me
I'm a good person, I try to help people when I can. Teachers and friends tell me that I have beautiful handwriting. I help other friends with the studies and share my notes. I go downstairs every evening to play with my colony friends, they are a little naughty but they treat me like their best friend.
I'm very humble and I believe in being polite with people. We should always pass a smile to the one passing by, if everyone does it, then this would make the world a happier place.
I love to play with little kids. I also like eating pizza, I eat one pizza on weekends when my mother and father take me out.
I like going to school, I also go to a singing class on Thursdays every week. My music teacher was once a radio singer. She has become old now, but her voice is so soothing.
Keep Reading this Beautiful
essay on myself....

My hobbies
My hobbies are singing, writing poems, listening to Hindi music and watching movies. I love Harry Potter and Shaktimaan, I also watch some Hindi daily soap with my mother. They are so drama-filled, but I enjoy them occasionally. I go for music class as well, I'm in my school choir. I also write poems in my free time. I like T.S Eliot and Rabindranath Tagore. Soon I would pick up a novel too, but I'm sure novels would take more time and dedication.
Keep Reading this Beautiful
essay on myself....
My ambitions/Dreams
I want to be a writer when I grow up. I draw inspiration from Jk Rowling, Tagore, Virginia Woolf and a few more. I think I'm good at expressing and I could be tactful with using pen and knitting stories. I want to be heard, I want to be the voice of suppressed voices.
I want to fight for deprived classes of the society. They have always lagged, but through education, I think the world could become a better place for everyone. I want to work for the poor and women when I grow up.
Keep Reading this Beautiful essay on myself....
Conclusion of the Essay
My life is like a beautiful journey. I'm so grateful to my parents, my friends, and many more things. I love my parents, they love me too.
When I grow up I want to be a good and virtuous person, who is helpful and a vigilant citizen.
I hope, you like this essay (essay on myself ) Please share it with your friends and family.
TRENDING ARTICLES:
IMPORTANT LINKS
Complete English Speaking Course: CLICK HERE
Books & eBooks: CLICK HERE
Lesson-wise YouTube Videos: CLICK HERE
YouTube: CLICK HERE
Facebook: CLICK HERE
Instagram: CLICK HERE
Android App: CLICK HERE
Blogging Course: CLICK HERE
Computer Course: CLICK HERE
TRENDING BLOGS
TENSES | VERBS | CONVERSATIONS | TRANSLATIONS | PRACTICE EXERCISES | PREPOSITIONS | DAILY USE SENTENCES | VOCABULARY | PRONUNCIATION | PHRASAL VERBS | TIPS n TRICKS | INTERVIEW Q&A | PUNCTUATION MARKS | ACTIVE PASSIVE | DIRECT INDIRECT | PARTS OF SPEECH | SPEAKING PRACTICE | LISTENING PRACTICE | WRITING PRACTICE | ESSAYS | SPEECHES
अगर आपको ये आर्टिकल पसन्द आया हो, तो इसे अपने दोस्तों के साथ WhatsApp, Facebook आदि पर शेयर जरूर करिएगा। Thank you! – Aditya sir