Essay on Time management
Let's start the essay on time management….
Outlines of the Essay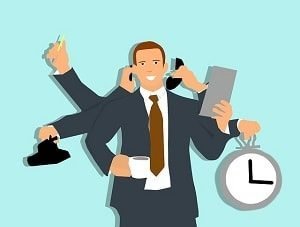 Introduction- Time Management
Well, Time management refers to manage your time efficiently to enhance productivity and the use of your time. It's well said that If you can't manage the time you can't manage any part of your life. The routines of our lifestyles completely rely on one's time management. Without knowing how much time to spend at what could lead to more problems. Well, we all could train ourselves in managing our time judiciously.
How to manage your time? 
Well managing your time along with deciding on a to-do list could completely revolutionize how things are for you.
1. Prioritise
This is the most important step to good time management. You need to decide what is most important for you. What comes in your priorities? Decide on them, and figure out how to do them accordingly. Prioritising means filtering tasks, as in saying writing an assignment today is more important than going for a picnic with your peers.
2. Make a to-do list
Make a to-do list. You need to know what to do in a day, a month or any selected tenure as you decide for yourself.

3. Stick to your time table
Planning and strategizing your time is the first step, but sticking to it will make it better for you. That's the real execution of your plan.
4. Relaxation time
You also need relaxation time, just like you need a cheat meal while you're dieting. It's going to boost your work and productivity.
5. Exercise/sleep well/ Eat healthily
These activities come across as boosters, you can't do away with these. You can't be hungry and doing all your work, you need to take care of your health and then work as you want to.
Keep Reading this Beautiful essay on technology
….
The key to success- Time management
Anything you decide to do in your life, you can achieve it only once you know how to manage your time. It's essential for both students and working professionals. You know how to balance things in life, and time is a crucial thing to it.
You need to find time for your self as well, and only time management could get you that without losing out on anything substantial.
Conclusion of the Essay
Time management enhances one's way of life. It's going to enhance the quality of your life, your work and everything that you's connected to. Your work, your studies, your self, all of it.
Hope you loved the essay on time management. Please let me know in comments how it was. Thank you.
TRENDING ARTICLES:
IMPORTANT LINKS
Complete English Speaking Course: CLICK HERE
Books & eBooks: CLICK HERE
Lesson-wise YouTube Videos: CLICK HERE
YouTube: CLICK HERE
Facebook: CLICK HERE
Instagram: CLICK HERE
Android App: CLICK HERE
Blogging Course: CLICK HERE
Computer Course: CLICK HERE
TRENDING BLOGS
TENSES | VERBS | CONVERSATIONS | TRANSLATIONS | PRACTICE EXERCISES | PREPOSITIONS | DAILY USE SENTENCES | VOCABULARY | PRONUNCIATION | PHRASAL VERBS | TIPS n TRICKS | INTERVIEW Q&A | PUNCTUATION MARKS | ACTIVE PASSIVE | DIRECT INDIRECT | PARTS OF SPEECH | SPEAKING PRACTICE | LISTENING PRACTICE | WRITING PRACTICE | ESSAYS | SPEECHES
अगर आपको ये आर्टिकल पसन्द आया हो, तो इसे अपने दोस्तों के साथ WhatsApp, Facebook आदि पर शेयर जरूर करिएगा। Thank you! – Aditya sir